| | |
| --- | --- |
| Posted by Eng Kiat on March 16, 2014 at 3:00 AM | |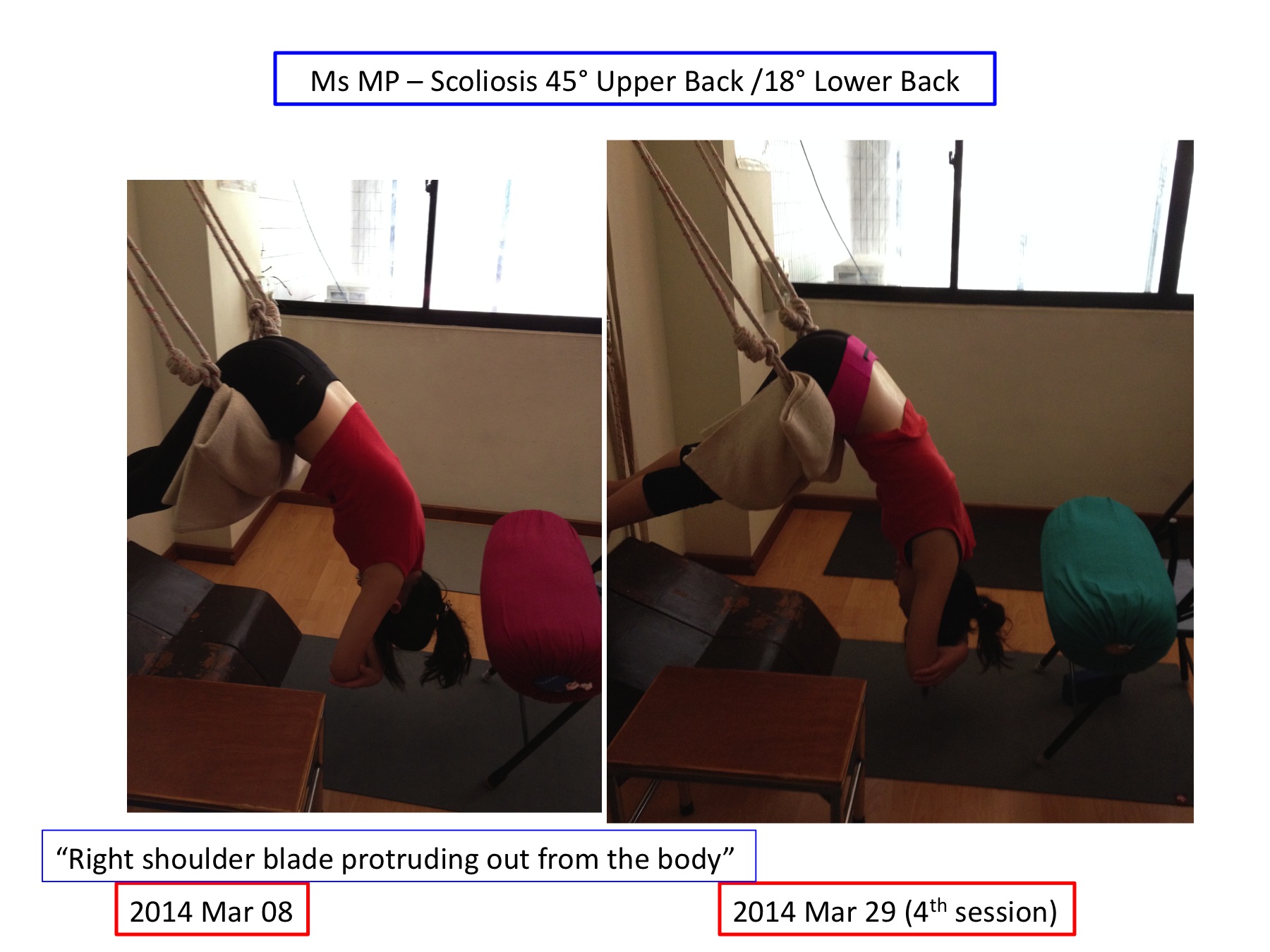 [Updated: 2014 March 29th]
=================
Finally, I remembered to take pictures at the very first session for a scoliosis case.
In the past where we have forgotten to take any pictures in the first or first few sessions, we missed the opportunity to 'showcase' the significant difference/improvement made. 
Hopefully, this time round we get to capture the improvements that can easily picked up by the untrained eyes.
Today, I just had the 2nd session with Ms M with 45° Upper Back / 18° Lower Back Scoliosis condition. I have just put up 2 views that we managed to capture on her 1st visit and today's session (16 Mar 2014), and now I have placed them side by side just to see the difference.